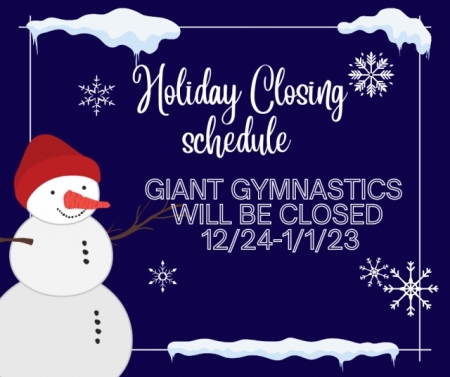 This event has passed.

Event Starts: Dec 24, 2022, 1:09 pm
Event Ends: Jan 01, 2023, 1:09 pm

Event Location: Giant Gymnastics of Sparta
Address: 3 Park Lake Rd, Sparta, 07871
Giant Gymnastics will be closed for the holidays from Saturday, Dec.24 thru Sunday, January 1st.
We will reopen for tne New Year on Monday, January 2nd!
Happy Holidays!