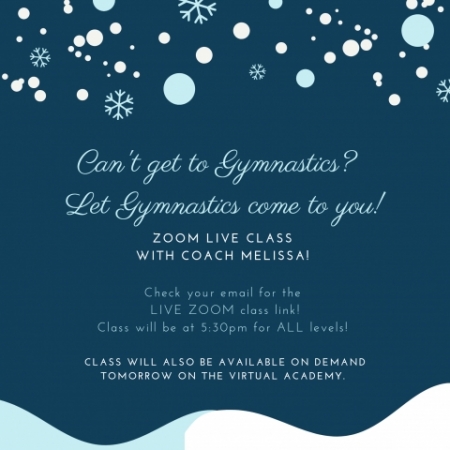 Happy Snow Day to our Giant Families!
Giant Gymnastics will be closed today, Wednesday December 16th, due to the impending storm.
We hope you will join us online for a special
LIVE gymnastics class at 5:30 for ALL Levels with Coach Melissa!
Check your email for the link to the live class!
(all are invited to join us, not just Wednesday students!
Wishing you all stay safe and warm!